Laconicum plans to be at home (March 2020)
Beware of answered prayers. One day we wish we had more time to be at home and now, for unusual and sad reasons, we have it. We are accepting it. Let's try to help pass the time at home a little better. As simple as that.
Here are some Laconicum plans that can (and should) be done without leaving home: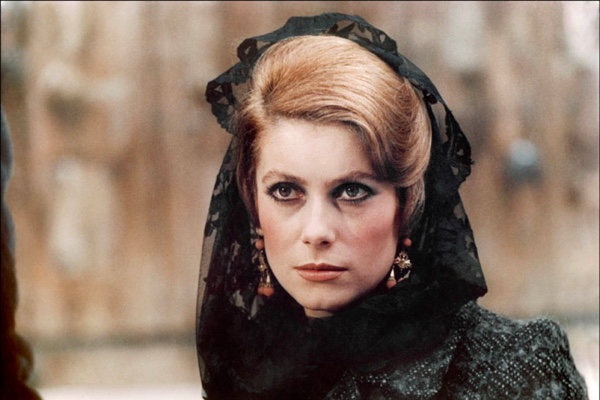 Read
It is the most widespread advice and one of the most sensible. When we read, doors are opened to other places. A fantastic reading (by its author, by the modernity of the protagonist's speech, by Buñuel's adaptation) is Tristanaby Pérez Galdós. It was going to be the book of our Reading Club edition (Ink) that we had to postpone. We will celebrate as soon as we can.
Long live Galdós.
See
Choosing a movie or series can be another source of stress. Our advice is to select it in advance and leave it planned. So you just have to enjoy. Yet another tip (we have many) is to cycle at home. Some ideas: the two Sidney, (Lumet and Pollack), basic Hitchcock, or the cinema of Filmin Cups. We can also choose an actor or actress and give ourselves to him: Meryl, Tom? Or review how many films we still have by Almodóvar, see again Gold rings or the previous ones by Bong Joon ho.  
Long live Filmin, HBO, Netflix, the archives of RTVE and the rest of the platforms.


Cook (and eat)
Chickpeas. Many chickpeas. We already cooked them, and even photographed them, before Alison Ronan. This legume is not only very healthy, but it is versatile and delicious. Two easy recipes for these days are curried chickpeas and cauliflower The Comedista and the chickpeas with octopus that we have prepared and tested.
Long live the chickpeas.
To visit museums
Culture is a great comfort in the face of grief. Museums deploy their artillery to avoid closing even though they are closed. The Meadow, with his initiative #elpradocontigo invites us to see a painting of his collection up to date, timelines and visits with augmented reality. As soon as it reopens, visiting it will be one of the first things we do.
Travel
It can. We do it for a while every day. We can remember trips, get inspired for future ones, and plan for them when they return. Reading about travel is one way to pack. The latest issue of Condé Nast Traveler can be downloaded and read online. On its cover is Itziar Aguilera, a laconic creature. Hopefully soon we will be, like her, traveling back roads. Live the trips with the imagination.